Technically advanced fabrics that enhance natural light whilst delivering unspoiled views.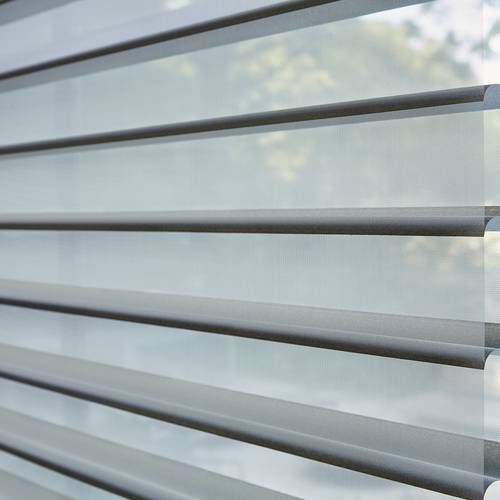 Superbly stylish
Light loving fabrics in luminous floating vanes. Stylish Silhouette® Shades take the harshest light and transforms it into softly diffused light. Simply tilt the fabric vanes to let in more or less light and enjoy beautiful daylight whilst filtering out glare.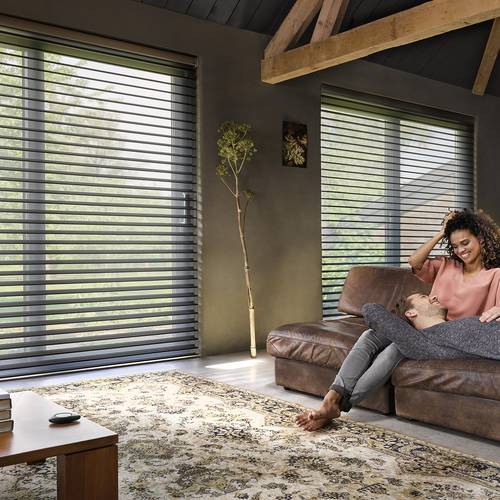 Perfect Tone
On trend colours from charcoal grey and pretty pastels complement our range of neutral classics.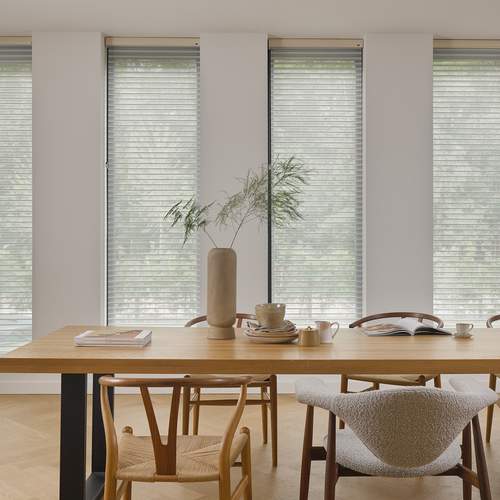 Winning Finish
Shimmering metallics, intricate threads and diaphanous sheers, our expanded fabric range offers limitless design options.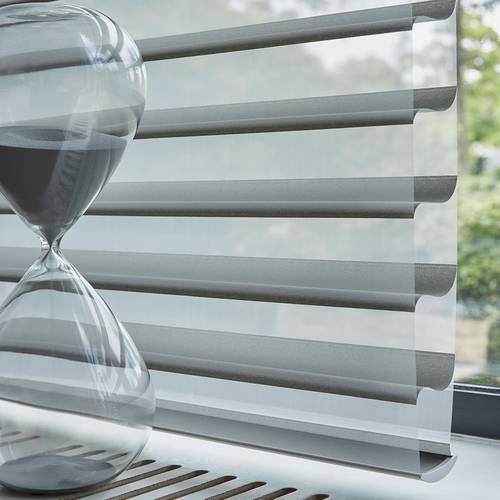 All in the details
The elegant bottom bar ensures our 75mm vanes hang crisply, enhancing the clean precise lines of Silhouette's design.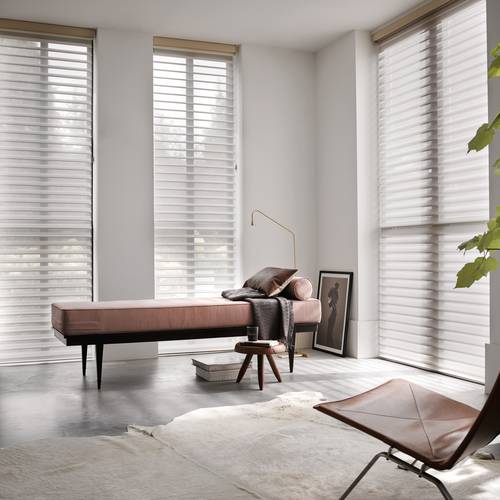 Protection
Our unique Silhouette® Screen fabric range can soften the intensity of the suns rays, cutting thermal heat by 25% and with the vanes closed cut 99% of UV rays, protecting furniture, floors and art.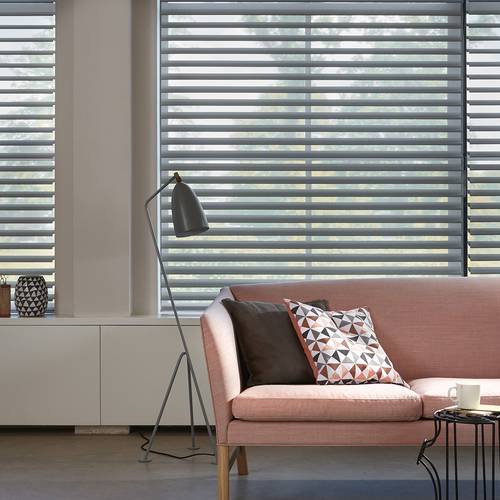 Made for you
Our Luxaflex® products are tailored exactly for you. We carefully listen to your requirements to understand your needs then create the ideal design together. So you can enjoy a design that looks great and works beautifully.
Find a showroom
Together with our local expert, you can look at inspiration for your room and get to know the products and materials you like.
Home consultation
We'll measure your dimensions, assess your lighting, and make sure everything is perfectly designed for your home
Seamless installation
Relax and let Luxaflex® professionals do what they do best. Always knowing you're covered under our guarantee.
Luxaflex® Showroom Locator
Enter your address details to get in touch for your made to measure window decoration.