Sliding or patio doors are great for creating an indoor-outdoor feeling and making rooms feel brighter, but what window treatments suit these best?
There are many types of Luxaflex® window treatments for patio or glass sliding doors depending on your style preferences and needs;
Do you need shade from the sun?
Is preserving your privacy important?
Are your patio doors frequently used to access the garden?
Your local Luxaflex ® retailer will help work out what's best for your unique situation but here are some ideas to inspire you!
Shutters
Our made to measure patio door shutters are a practical & elegant solution for sliding glass doors.
Stylish shutters neatly stack to the side for easy access to your patio door and simple to use louvres allow you to you control the amount of incoming light to suit your changing needs - day or night.
The excellent insulation properties trap cold or warm air between your Shutters and the patio doors, reducing heat loss in the winter months and reducing heat gain in the summer. This helps make your home more comfortable and energy-efficient all year round.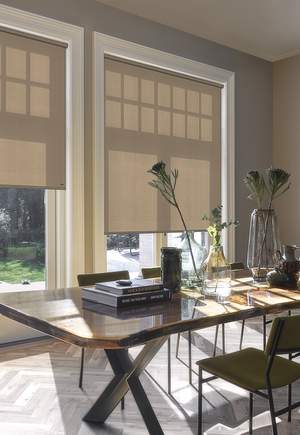 Roller Blinds
The classic roller blind fits neatly inside or outside the recess of patio doors.
From bold prints to shimmering sheers our collection offers new, exciting ways to manage light and elevate your patio door.
Add a stylish pelmet to cover the Roller Blind when raised for a streamline look.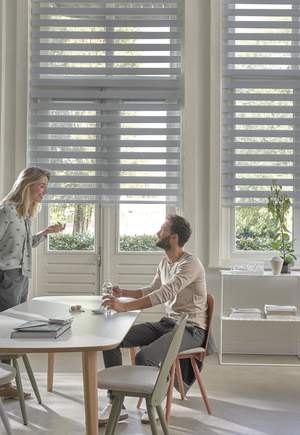 Duo Roller Blinds
The modern duo roller blind is a popular choice for manging light and privacy.
Effortlessly slide two stylish fabrics past each other in an open, half open or completely closed position to create the perfect balance of light and privacy in your home.
You can see all colours and styles at your Luxaflex® showroom.
Duette® Shades
If your doors are used regularly and accessing your door handle is important, Duette® Shades are ideal as they sit neatly inside the window panel and won't affect the opening or closing of the door.
Depending on your style preference you can choose from a shade to cover the doors or individual shades for each window pane. Whatever style you choose, your blind will become an integral part of your door with a sleek modern style.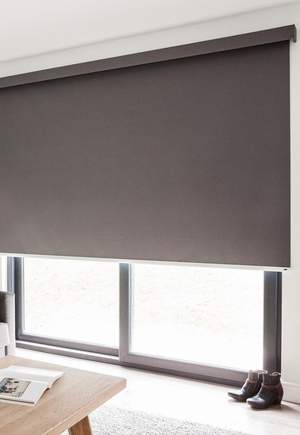 Get Expert Advice
To see and feel our complete range of made-to-measure window treatments and avail of a professional measure & install service, find your local Luxaflex® retailer and get expert advice and inspiration too.
They'll guide you to the best solution for your home.