The perfect blend of form and function for your home
A view to thrill
With the ability to move in tiny increments, Vertical Blinds give excellent privacy and light control; they also can be fully retracted into very small recesses, revealing your view in all its glory.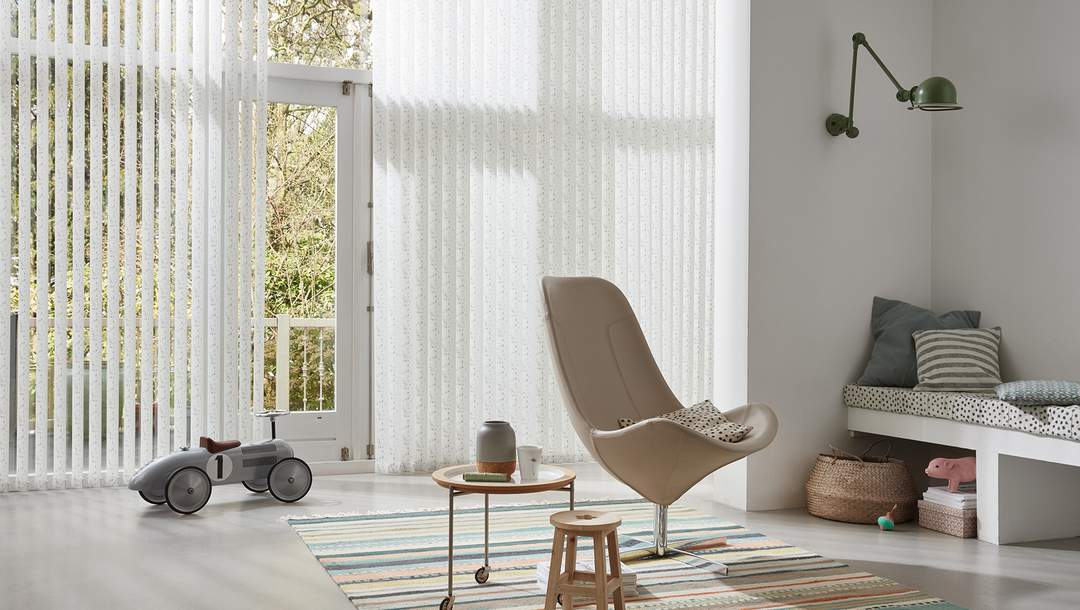 view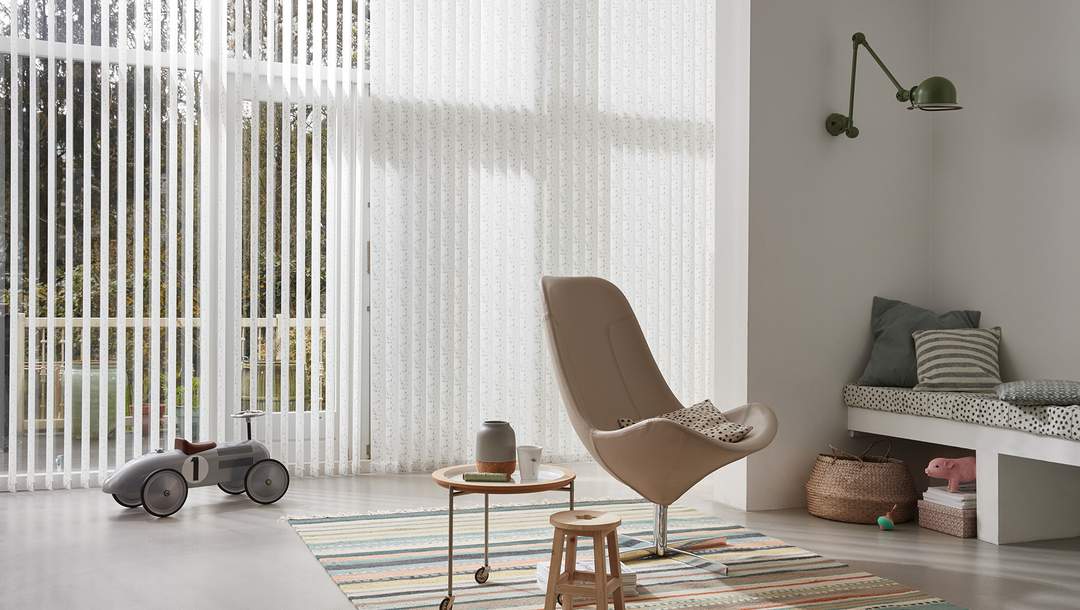 view & privacy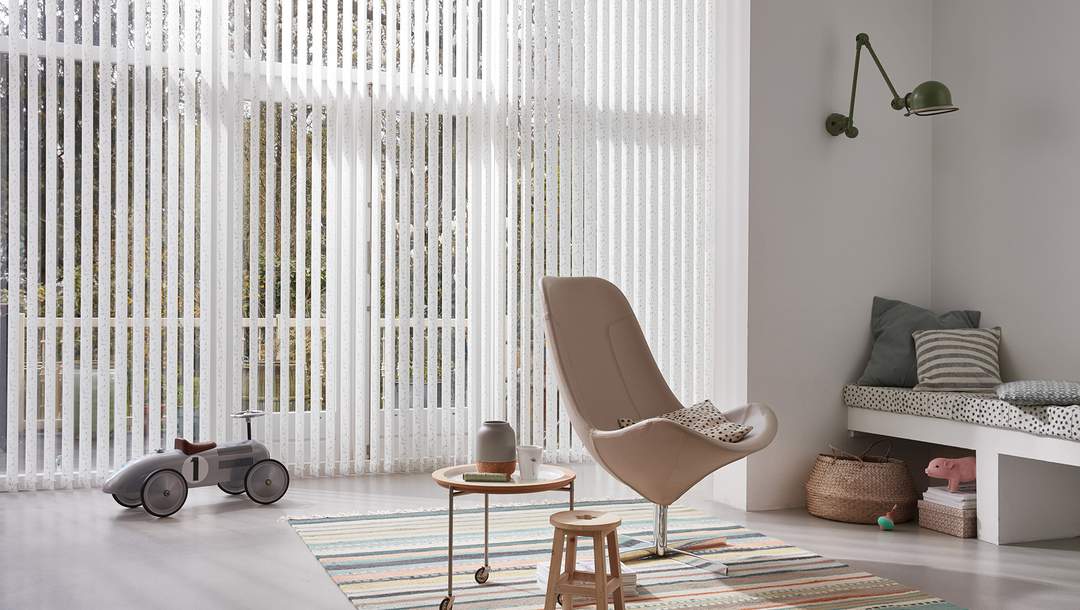 light control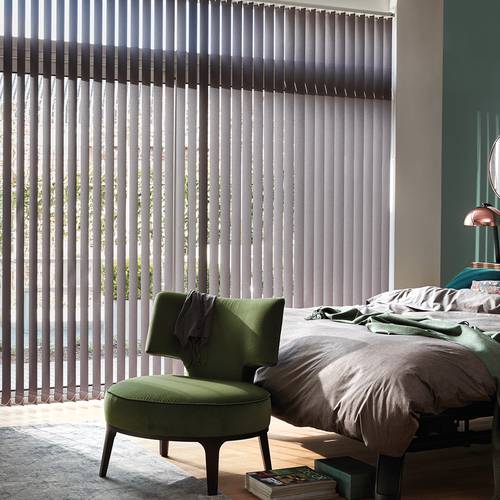 Big on style for large windows and sliding doors
Vertical blinds are a stylish and practical alternative to curtains with all the advantages of beautiful light control and privacy whenever you want it. Our collection offers the widest variety of colours, transparencies and textures to complement your décor.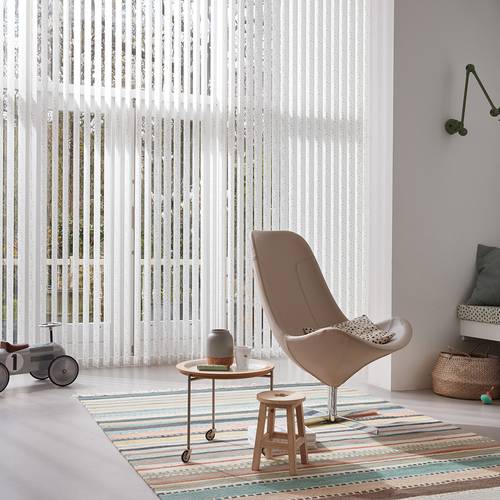 Set the tone
From contemporary bold bright tones to classic neutrals, colour can transform the look and feel of any room; find yours in our extensive Vertical Blinds range.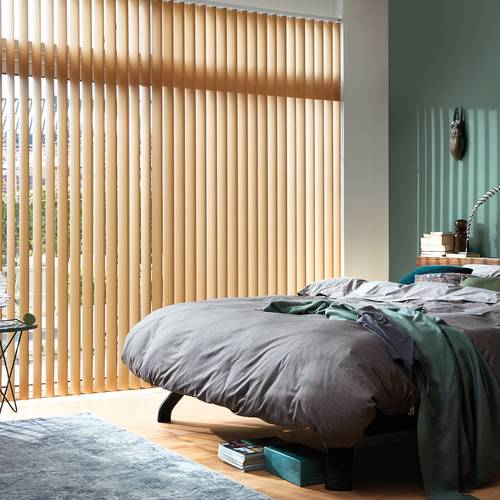 Material World
Select from stunning colours, finishes and textures. Mix and match fabrics and finishing details to create an individual blind for your perfect window.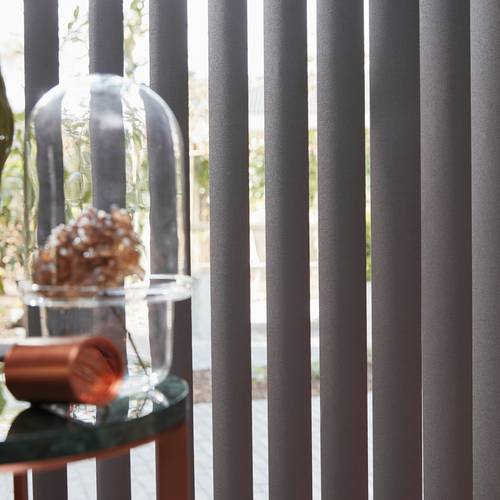 Planet Positive
We care about the environment. Our window treatments help manage heat and light in your home making them more energy efficient.
Find a showroom
Together with our local expert, you can look at inspiration for your room and get to know the products and materials you like.
Home consultation
We'll measure your dimensions, assess your lighting, and make sure everything is perfectly designed for your home
Seamless installation
Relax and let Luxaflex® professionals do what they do best. Always knowing you're covered under our guarantee.
Luxaflex® Showroom Locator
Enter your address details to get in touch for your made to measure window decoration.