A Buyers Guide to the Art of Roller Blinds
The classic Roller Blind blends fashion and function, allowing you to express your personal style. Create a stand-out design for every window, made-to-measure for your home.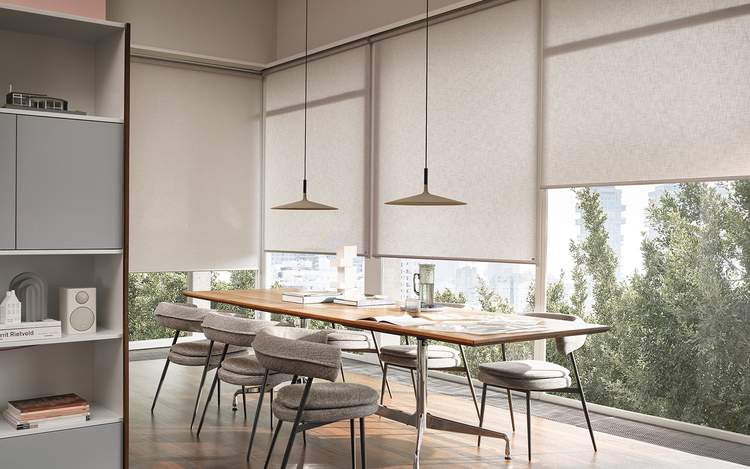 Get a feel for fabric
Okay, so we're fabric fanatics! There's a fabric to transform every room in your home in our latest Roller Blind collection. You'll find over 450 beautiful textiles ranging from sheer to translucent and room darkening, fabrics made from recycled materials, a collection for little ones, and your go-to for kitchens and bathrooms.
Our popular range of screen fabrics provide an uninterrupted view, glare control, and UV protection while offering daytime privacy. Due to their tightly woven threads, you can see out through your Roller Blind but passers-by can't see in.
Room Darkening or Blackout fabrics are a wise choice for bedrooms, games rooms or tv rooms. While blocking out the sun for a daytime nap or removing the glare from the tv, they also help to keep noise from outside at bay.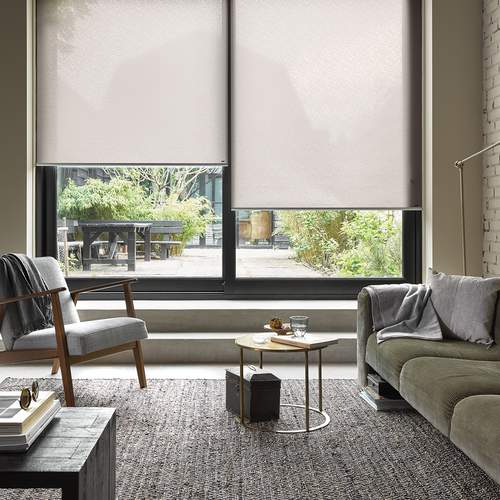 Sea-Tex
To help protect the ocean, we have developed SeaTex™, the worlds first ever solar control fabric made using recovered plastic from shorelines, beaches and coastal communities. Available in five colourways, not only is it doing good, but it also looks good.
Get Fit
Roller Blinds can be installed inside the windows recess for a clean and subtle look, or installed outside to create impact.
*Top Tip: If you're using a room darkening fabric we suggest fitting outside the recess to minimise light gaps when the blind is closed.
Deco Cassette & Bottom Bar
Get Personal
There's so much room for personalisation when it comes to Luxaflex® Roller blinds. Fabric covered pelmets can be used to cover the blind when not in use or simply dress the window. Achieve the ultimate designer finish with our Deco Cassette & Bottom Bar available in five stylish colours or our Fabric Wrapped Cassettes & Bottom Bar.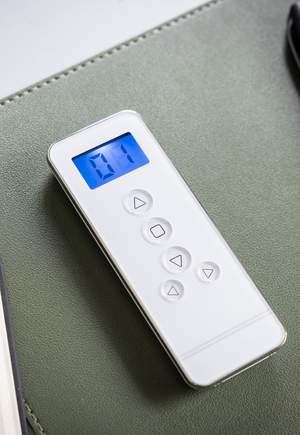 Motorised Blinds
Get Moving
Operate your blinds with the touch of a button or programme to gently wake you in the morning and create a cosy retreat as you return home with Home Connection™ Motorisation. Control your blinds using our sleek remote, wall switch, phone, tablet, or voice control with Google Home and Amazon Alexa.
Other operations include chain, spring, and handle control, all of which are always made to the highest child safety standards.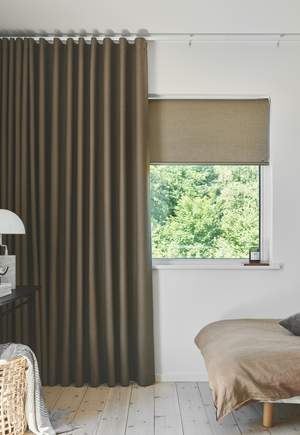 Get Layering
Layering your window coverings can add depth, style and sophistication to any room in your home, and Roller Blinds provide the perfect practical base layer. From Roman Blinds to Curtains, it's never been easier to create an instant lux look.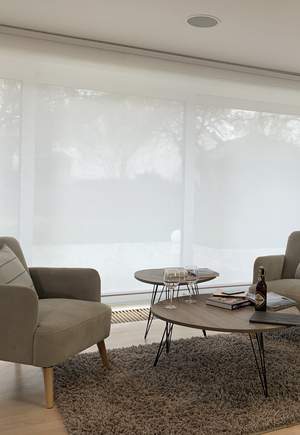 Your brochure is on the way.
Check your inbox and get inspired!
Pelmet Inside Recess - Pelmet Outside Recess