It's more than 60 years since Joe Hunter and Henry Sonnenberg launched their business venture; the 'Hunter Douglas Machinery Corporation', to develop an innovative casting and production process for lightweight aluminium.
They were planning something very new and very different. A product which would completely change window coverings: Aluminium Venetian Blinds.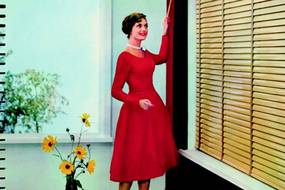 The blinds were introduced into Europe in 1951 under the name Luxaflex®, and quickly captured the hearts of many of Europeans due to their exceptional functionality and design. Luxaflex® continued its history of development and innovation into the 21st Century, and became the recognised European market leader. Consistently adding new product lines, and winning many awards for ground breaking inventions such as Duette® Shades and Silhouette® Shades.
Today, Luxaflex® Window Styling offers the most comprehensive portfolio of custom made window covering solutions to beautifully complement any personal style, interior design, and type of window. Furthermore, Luxaflex® offers the widest array of award-winning, innovative lifting systems for easy operation and enhanced child safety. From cordless and retractable manual operating systems, to cord tensioners, wand controls and motorised operating systems.
Innovation yesterday and today
These Venetian Blinds were introduced into Europe in 1951 under the brand name Luxaflex®. Their outstanding design and practical functionality quickly became the 'must-have' window covering. Ever since – and right-up to the present day – Luxaflex® has continued introducing new, ground-breaking products like the unique, award-winning Duette® Shades and Silhouette® Shades.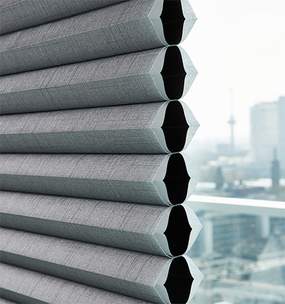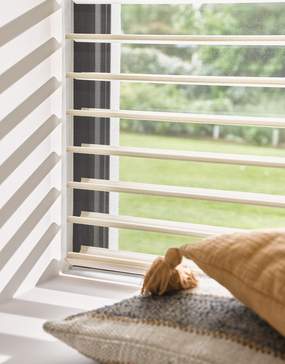 Exclusive hand crafted products
Based in Newcastle, Co. Dublin, we hand-craft made to measure Luxaflex® products bringing rooms to life – bathing your home in natural light and comfortably insulating against heat and cold. And with inspired design, innovative operating ideas and pure quality woven into each individual piece, you'll always know you've made the perfect choice for your home and your style.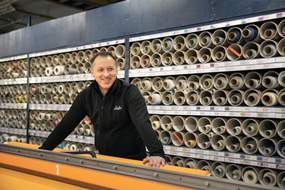 Designed with safety in mind
Luxaflex® also offers the widest array of innovative lifting systems for easy operation and improved child safety. From our award winning SmartCord® and LiteRise® to motorised operating systems, you have a complete choice.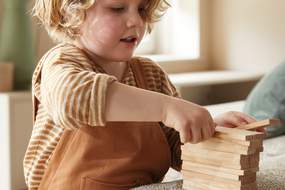 At the Luxaflex® Showroom
To make sure each customer finds their perfect window solution and has the best possible shopping experience, Luxaflex® products are sold through a network of showrooms with professionally trained experts who will guide you through the selection process.
Browse through brochures and design books, touch and feel the samples of our full range of colours and options and see 'life-size' room sets displaying the actual products.
Our experts will always answer any questions and give you the guidance you need; as well as visiting your home to assess your window and room, measure everything precisely and professionally and organising stress-free installation.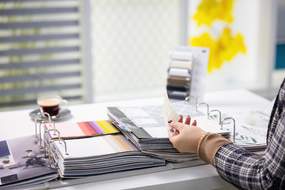 Corporate & Social Responsibility
We are committed to making environmentally-sound products sustainably, and to helping customers everywhere save energy the natural way.
'Keen on Green' is our company-wide initiative designed to promote the energy-saving benefits of Luxaflex® products.
Find out more about energy-saving blinds here