Energy Saving at the Window
How do Luxaflex® window treatments help create more energy efficient homes?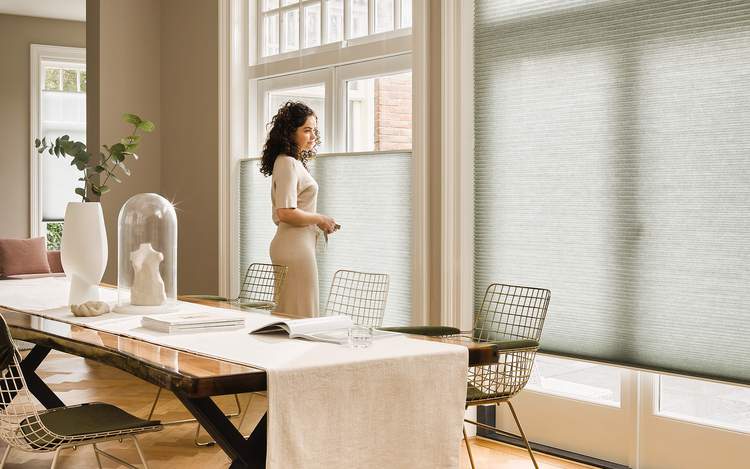 Our world and its natural resources are precious and understanding our role in preserving them is essential. By developing blinds & shades that manage light, insulate rooms against heat and cold and save energy, we help our customers to reduce their footprint. Here are some facts that you might find helpful but visit your local Luxaflex® retailer to see all the choices to make your home more energy-efficient and stylish.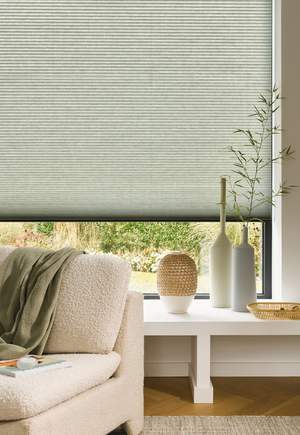 Insulating Your Windows - Duette® Architella Shades
To support sustainable living, Luxaflex® developed Duette® Architella Shades to reduce the staggering 50% of heat lost through windows, even with double glazing. The intelligent design of our award-winning blinds can reduce this by almost half as the honeycomb-shaped cells create an insulating layer at your window.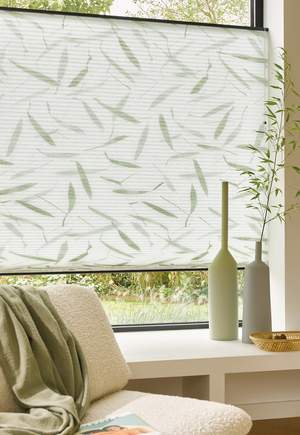 How Duette® Shades Work
How Duette® Shades Work
It's all down to the distinctive honeycomb cells which trap air, allowing them to act as an insulator. This helps to keep your home warm in winter by keeping more heat in and cooler in the summer by reducing incoming heat. The unique cell-in-cell construction with three insulating air layers offers superb insulation for your home.
The special design also helps block the sun's UV rays, which left unchecked can cause fading of flooring and furniture. Duette® Shades create softly diffused light in your home with exclusive colour and design choices to suit your style.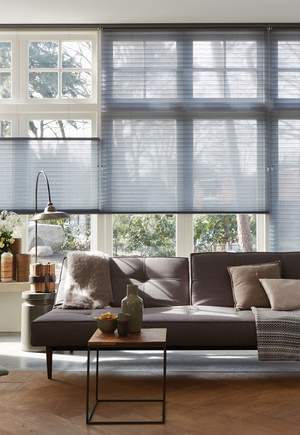 50% of heat lost from the home is through the windows
By installing Duette® Architella Shades you can reduce this by almost half and help reduce heating and cooling needs.
Choose with confidence as Duette® Shade fabrics come with information that explains how each fabric can save heating energy, keep out heat from the sun and provide extra sound absorption.
Your local Luxaflex® retailer can show you all the great features.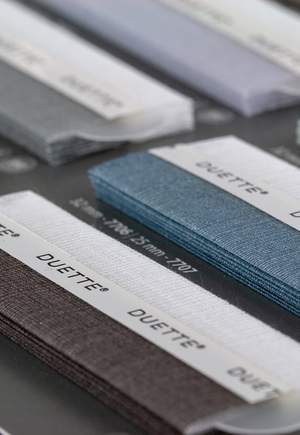 Looking for Expert Advice on Insulating Blinds?
When investing in your home it's always best to get expert advice.
Your local Luxaflex® retailer will guide you through all the advantages of our insulating and energy-saving blinds, and show the inspiring colour and design choices to complement your décor style. Book a free consultation today!