A Hygge Home
The Danes are often proclaimed as the happiest people on the planet and now we know their secret.. Hygge! Derived from the Norwegian word for wellbeing – Hygge is a lifestyle that involves feeling being calm and cosy at home.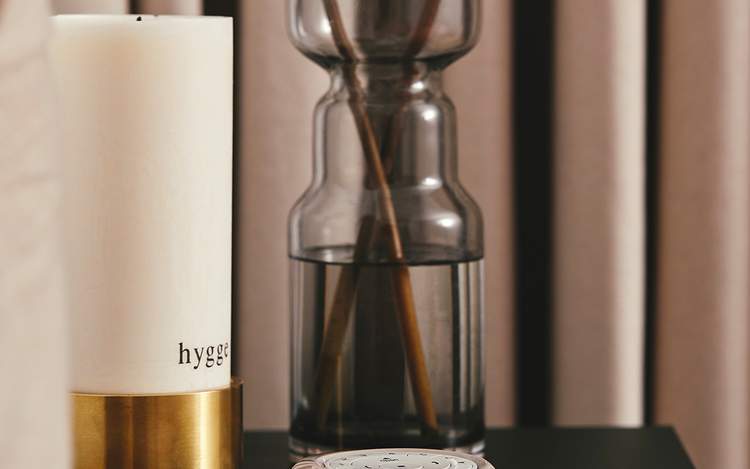 A Hygge Home
Anything that makes you feel especially happy is hygge. Hygge isn't an extravagant or lavish concept, it's quite the opposite - it allows us to enjoy the simple pleasures that life has to offer us while creating a good atmosphere. The idea of home as a sanctuary was an interior trend for 2020 which no doubt will continue with us in 2021.
As we are spending more time at home, we need to ensure our space is cosy and comfortable (especially in the colder months) whether we are sitting around the table with family or curled up on the sofa with a good book.
Our home environment has a great impact on our wellbeing and lighting has a big role to play in how we feel. Bright overhead lights or harsh sunlight can be distracting and make it difficult to relax. Silhouette® Shades transform the harshest sunlight into beautifully ambient light while maintaining your view and staying connecting to the outside world.
Come evening time, light the candles and close the blinds or ask Alexa to do it for you using motorised Luxaflex® blinds.
Day & Night Duette® Shades allow you to control the atmosphere noon and night offering maximum light control and privacy, all in one stylish blind. Not only do blinds add a decorative touch, they also help to insulate your home keeping you cosy all winter long.
Hygge also revolves hugely around connections, nature and simplicity. It's about getting back to basics and prioritising what's important; sharing a meal with friends and family, spending time with pets or playing board games. While winter is the obvious time for all things Hygge, Danes practice this concept all year round - doing things just for the joy of it. Hygge has just as much to do with getting out into nature as it does with getting cosy on the couch. It's essentially a lifestyle based on well-being while indulging in whatever makes you happy.
Will you be incorporating this idea into your lifestyle? We know we will!